We may finally find ALIENS by 2026, thanks to NASA's new space telescope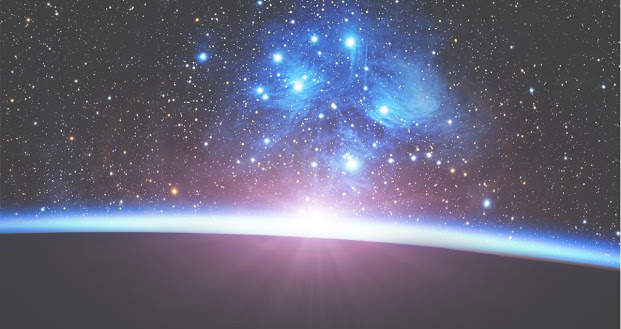 (Planet Today) The National Aeronautics and Space Administration's (NASA) James Webb Space Telescope (JWST) may be able to provide evidence of aliens as early as 2026. This is according to Caprice Phillips of the Ohio State University, who found with her colleagues that Webb can detect signs of alien life in three days or so. Phillips said that after a few orbits, the telescope will have collected enough data to tell whether aliens exist.
(Article by Virgilio Marin republished from NaturalNews.com)
"What really surprised me about the results is that we may realistically find signs of life on other planets in the next five to 10 years," Phillips remarked. She presented their findings during the American Physical Society April Meeting.
NASA telescope facilitates search for alien life
When searching for alien life, some of the most promising planets to explore are gas dwarfs. Also called mini-Neptunes, gas dwarfs are up to four times as big as Earth and have a rocky core, unlike gas giants such as Jupiter. They are less massive than Neptune but have the same hydrogen- and helium-rich atmosphere, which have the potential to support life.
Astronomers look for biosignatures – chemical footprints that point to the presence of organisms – when hunting for aliens. But performing such searches on gas dwarfs are not easy since these worlds do not exist in our solar system. Scientists have to observe exoplanets, or worlds that orbit a star other than the sun. Unfortunately, exoplanets are too far away and existing observatories are not powerful enough to make precise observations.
But NASA's newest telescope may just do the job. Deemed as the successor to the Hubble Space Telescope, the agency's longtime eyepiece into the cosmos, Webb is the largest, most powerful space observatory ever built. It can peer farther back into time than Hubble is capable of doing, thanks to its much larger mirror.
For their study, Phillips and her team simulated Webb observations to examine how well the telescope detects ammonia, a potential biosignature, on seven potentially habitable gas dwarfs. The researchers incorporated various cloud conditions into planetary models to quantify how significant Webb's detection is.
The simulation showed that Webb could detect ammonia in as little as 60 hours. After about ten orbits around the sun, the observatory would have collected enough data to determine whether aliens live on a gas dwarf. 
"Humankind has contemplated the questions, 'Are we alone? What is life? Is life elsewhere similar to us?"' Phillips remarked. "My research suggests that for the first time, we have the scientific knowledge and technological capabilities to realistically begin to find the answers to these questions."
A primer on James Webb Space Telescope
Webb will be launched into space in October 31, 2021. It will orbit the sun around a million miles from Earth, but will take as long as the planet to complete an orbit.
"What is special about this orbit is that it lets the telescope stay in line with the Earth as it moves around the sun," NASA said. "This allows the satellite's large sunshield to protect the telescope from the light and heat of the sun and Earth."
The observatory will be mainly used for studying the history of the universe, beginning from the Big Bang to the formation of star systems that are capable of supporting life. Scientists also plan to avail of Webb to study a host of other things, including dark matter.
Richard Massey, a professor of cosmology at Durham University in the U.K., is part of a team that is working to understand what dark matter is.
"Dark matter is invisible. But in this same patch of sky, we used the Hubble Space Telescope to make the first 3D map of dark matter, by noticing how it affects all the visible things around it. Now, the JWST will zoom in on individual clumps of dark matter with unprecedented resolution."
Cosmic.news has more about the search for alien life.
Vatican Knows More About UFOs Than Intelligence Agencies

Are you still sure that intelligence agencies and scientists know more about extraterrestrial civilizations than anyone else? In fact, science centers, the CIA, and individuals like Elon Musk and Bill Gates know less about UFOs and alien visitations than the Pope. You may be surprised to learn that the Vatican has its own space exploration program.
The Vatican Observatory is an astronomical research and educational institution supported by the Holy See. Originally based in the Roman College of Rome, the Observatory is now headquartered in Castel Gandolfo, Italy, and operates a telescope at the Mount Graham International Observatory in the United States.
Indirect confirmation that the Vatican is "in the know" are the statements of Pope Francis and his predecessor about extraterrestrial life.
Cultists have repeatedly pointed out that people will soon get acquainted with extraterrestrial intelligence, learn more about extraterrestrial civilizations. And there is no doubt that the Vatican takes extraterrestrials more than seriously. For example, the possibility of converting them to Catholicism has been announced.
"Honestly, I wouldn't know how to answer that," the Pope replied, explaining that while scientific knowledge has so far ruled out the possibility of other thinking beings in the universe, "until America was discovered, we thought it didn't exist, and instead it did," Pope Francis said.
"But in any case, I think we should stick to what scientists tell us, still aware that the Creator is infinitely greater than our knowledge."
Francis said the one thing he is sure of in the universe and the world we live in is that it is "not the result of chance or chaos," but rather of divine intelligence.
Yes, the Vatican's research power pales in comparison to NASA's latest technological advances, but the facts speak for themselves.
Until the 19th century, this religious organization was known for opening astronomical observatories and scientific schools where young and able scientists were trained in the technique of observing space.
The Vatican Observatory, which still exists today, is one of the oldest and most authoritative on a planetary scale.
But that's not all. It turns out that the Vatican also has a space program that, according to experts, is not much inferior to the program of the same NASA.
The Vatican has quite modern and powerful telescopes and other observation equipment. The largest telescope observes the universe in the infrared range and significantly exceeds the capabilities of analogues.
And another interesting fact to ponder. While the Vatican conducts space research, more and more people on Earth begin to believe in the reality of extraterrestrial life.
According to statistics, in 1990 this number was estimated at 27% of the world's population. In 2000 it increased to 33%. Now it is approaching the 65% mark. Thus, the Vatican's awareness of extraterrestrial life can be seen as a "fire of knowledge".
Jesuit Father Jose Funes, director of the Vatican Observatory, said Christians should consider alien life as an "extraterrestrial brother" and part of God's creation.
Father Funes said it is difficult to rule out the possibility that other intelligent life exists in the universe, and he noted that a field of astronomy is now actively searching for "biomarkers" in the spectral analysis of other stars and planets.
These potential forms of life could include those that do not require oxygen or hydrogen, he said. Just as God created multiple forms of life on Earth, he said, there may be multiple forms of life throughout the universe.
"This is not contrary to faith, because we cannot place limits on God's creative freedom," he said.
"To use the words of St. Francis, if we consider earthly creatures to be 'brothers' and 'sisters,' why can't we also speak of an 'extraterrestrial brother,'" he said.
According to some scientists, the goals and objectives of church officials have changed somewhat. Now they are clearly focused on preparing humanity for an encounter with extraterrestrials.
Potential 'portal' discovered that could be a wormhole in our galaxy

Science has long been interested in the so-called wormholes. These are tunnels in space-time, giving, so far only theoretically, the possibility of instantaneous movement between galaxies.
Recently, for the first time, it turned out that in our Galaxy there is an object similar to a wormhole. It is located at a distance of 1566 light years from us, by space standards within easy reach.
Portals between universes or galaxies are theoretically possible, their existence does not contradict the laws of physics. Albert Einstein and Nathan Rosen stated this back in the 1930s.
Later, several theories appeared, in their own way explaining the likelihood of such travel using the so-called wormholes.
One such hypothesis compares a wormhole and a black hole. The entrances to them as a region of powerful gravity are very similar. Based on this analogy, scientists hope that tunnels in space-time can be detected, including using the Event Horizon Telescope (EHT), the main purpose of which is to observe black holes.
EHT is a complex of radio telescopes located in different parts of the world. With his help, several discoveries have already been made, last year he found a black hole in the center of our native galaxy
In general, there are supposedly millions of such black holes in the Milky Way, and most importantly, some of them are potentially the mouths of wormholes.
Astrophysicists in the United States and Germany recently discovered the first such object. This is Gaia BH1, an object ten times the size of the Sun, located 1566 light-years from Earth.
Gaia BH1 has a Sun-like star orbiting it. Usually, in such binary systems, the black hole is "fed" by the star, simultaneously emitting powerful X-rays. But this black hole does not attract matter to itself and does not radiate anything. Astronomers conventionally call such mysterious objects "sleeping" black holes. They have never before been found in our galaxy.
This is either a "sleeping" black hole, or a perfectly suitable candidate for the "role" of a wormhole. The discovery was made possible by the highly functional Gaia space telescope and the ground-based Gemini telescopes.
Traditionally, a classical wormhole is represented as a three-dimensional tube in a curved two-dimensional space. This does not contradict general relativity, but most scientists believe that such tunnels are only stable if they are filled with exotic matter of negative energy density, which creates a strong gravitational repulsion and prevents the cavity from collapsing.
However, there are also other opinions. For example, Pascal Koiran, professor of computer science at Ecole Normale Superieure of Lyon, published calculations according to which exotic matter is not needed to pass through the wormhole at the level of elementary particles.
Traveling through a wormhole could look like a surreal and disorienting experience. It may appear as if you are traveling through a tunnel of bright light and time is passing by quickly.
You may feel as if you are being transported from one place to another without actually moving. As you move through the wormhole, you could experience changes in gravity or shifts in the space-time continuum.
The inside of the tunnel may appear to be made out of strange and exotic particles, with colors and shapes that seem out of this world. In some cases, the tunnel may even be filled with a mysterious form of energy that seems to be alive.
Wormholes were and remain today the only chance for interstellar flights. So scientists will continue their research, no matter how fantastic they may seem.