Knowing By Heart: Cellular Memory In Heart Transplants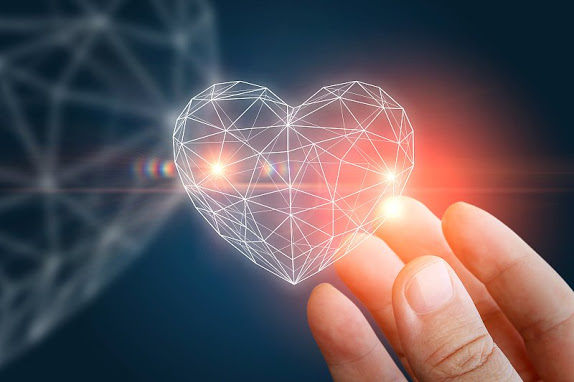 Throughout history, a number of individuals in the scientific community have proven reluctant to accept or even acknowledge new concepts simply because they have not been able to fit them into the confines of their limited understanding concerning the natural world.
In the realm of heart transplantation technology, uncharted and controversial territory is beginning to emerge as a result of a concept known as cellular memory.
What is cellular memory, particularly in relation to the technology of heart transplantation? And is cellular memory, in fact, a valid concept worthy of further investigation? These are precisely the concerns/questions I intend to address today.
Claire Salvia's Story
On May 29, 1988, a woman named Claire Sylvia received the heart of an 18-year-old male who had been killed in a motorcycle accident. Soon after the operation, Sylvia noticed some distinct changes in her attitudes, habits, and tastes.
She found herself acting more masculine, strutting down the street (which, being a dancer, was not her usual manner of walking). She began craving foods, such as green peppers and beer, which she had always disliked before.
Sylvia even began having recurring dreams about a mystery man named Tim L., who she had a feeling was her donor.
As it turns out, he was. Upon meeting the "family of her heart," as she put it, Sylvia discovered that her donor's name was, in fact, Tim L., and that all the changes she had been experiencing in her attitudes, tastes, and habits closely mirrored that of Tim's (Sylvia179).
Some members of the scientific community and of society, as a whole, may brush this off as being merely a strange coincidence. However, some believe that episodes such as this one offer evidence of a concept known as cellular memory, which is beginning to gather more and more attention in the scientific community as the technology of heart transplantation improves and affects more people throughout the world (Bellecci 1).
Definition of Cellular Memory Cellular memory is defined as the idea that the cells in our bodies contain information about our personalities, tastes, and histories (Carroll 1). Evidence of this phenomenon has been found most prevalently in heart transplant recipients.
Though cellular memory may seem too far- fetched for some, several scientists and physicians have looked further into it as a valid concept and have come up with various theories to try and gain more understanding of it. Some have tried to gain a deeper understanding of cellular memory through the realm of chemistry.
One such scientist is Candace Pert, pH. D., who studies biochemistry. Her findings helped support one belief which a growing number of scientists have now adopted: "every cell in our body has its own 'mind'…and if you transfer tissues from one body to another, the cells from the first body will carry memories into the second body" (Sylvia 221).
In other words, these scientists believe cellular memory does, in fact, exist…although they would probably prefer not to word their belief as such.
Amino acid chains were previously known to exist exclusively in the brain. However, Pert and her colleagues have found them in places all throughout the body, especially in major organs such as the heart (Pert 1).
Recent research has shown that communication between the heart and brain is a "dynamic, ongoing, two-way dialogue, with each organ continuously influencing the other's function" (HeartMath Institute 1).
Some physicians and scientists have tried to gain understanding of cellular memory through psychological, metaphysical, and even supernatural terms. One can see why they would go to these unconventional lengths in order to try and explain cellular memory when faced with such disturbing incidents as the following story:
A eight-year-old girl had nightmares about being killed after being given the heart of a child who had been murdered. Several years ago, an eight-year-old girl received the heart of a ten-year-old girl who was murdered.
Shortly after receiving her new heart, the girl began having recurring nightmares about the man who had murdered her donor. She believed she knew who the murderer was.
Her mother finally brought her to a psychiatrist and after several sessions, the girl's psychiatrist "could not deny the reality of what the child was telling her."
They decided to call the police and, using the descriptions from the little girl, they found the murderer. According to the psychiatrist, "the time, the weapon, the place, the clothes he wore, what the little girl he killed had said to him. . ..everything the little heart transplant recipient reported was completely accurate" (Pearsall 7).
Needless to say, the psychiatrist was eager to find any available explanation for this particular patient's experience.
Cellular memory may be baffling, and the scientific community may know very little about it. But is that not the impetus behind most scientific research? To explore the unknown and find answers to the unanswered?
With further investigation of cellular memory, perhaps someday we will be able to really unlock the heart's mysteries and memories and truly understand what the statement, "knowing by heart," means.
By Kate Ruth Linton Under the supervision of Tom Anderson
Private Jets Headed To Global Warming Conference "Literally Frozen On Runway"

While
world leaders spoke at a 'global warming' conference in Dubai, located
in the heart of the Arabian Desert, discussing the usual: banning gas
stoves, cow farts, and petrol-powered vehicles, a powerful snowstorm
grounded all flights at Munich Airport in Germany. 
"Private jets
in Munich on the way to Dubai global warming conference are literally
frozen on the runway, which has turned into a glacier," said Ryan Maue, a
meteorologist and former NOAA chief scientist. 
Private
jets in Munich on the way to Dubai global warming conference are
literally frozen on the runway, which has turned into a glacier. https://t.co/Q2s9J5cLkE
— Ryan Maue (@RyanMaue) December 2, 2023
All flights have been canceled at Munich Airport. 
What
Munich Airport traffic usually looks like on a Saturday afternoon
compared to today as the airport has closed due to heavy snowfall. MUC
is expected to reopen tomorrow at 0500 UTC.
Nearly 600 flights at MUC canceled today. pic.twitter.com/1sVaeqSiWr
— Flightradar24 (@flightradar24) December 2, 2023
If not in years, Munich might have received the most significant snowfall on record. 
With 44 cm left on the ground this morning, Munich, Germany has officially experienced its biggest December snowstorm on record.
pic.twitter.com/qMqEHoQiLj
— Nahel Belgherze (@WxNB_) December 2, 2023
Another inconvenient truth… 
Europe hasn't seen a snow cover like this since 2010—60% is blanketed in white! ❄️ pic.twitter.com/zuDB1GfkxM
— Xavi Ruiz (@xruiztru) December 1, 2023
If
world leaders actually believed in global warming, they would've not
flown private jets to the desert. Furthermore,  having a global warming
conference in an area where it snows is just bad optics for these
virtue-signaling elites. 
Gaza war worsening climate change threats, says Jordan's king

Jordan's king said Friday that war was making the threats from climate change even worse in the Gaza Strip, as hostilities resumed between Israel and Hamas after a week-long truce.
King Abdullah II told the UN's COP28 climate talks in Dubai that "we
cannot talk about climate change in isolation from the humanitarian
tragedies unfolding around us".
"In Gaza, over 1.7 million Palestinians have been displaced from
their homes. Tens of thousands have been injured or killed in a region
already on the front lines of climate change," he told a gathering of
world leaders.
"The massive destruction of war makes the environmental threats of water scarcity and food insecurity even more severe.
"In Gaza our people are living with little clean water and the bare
minimum of food supplies, as climate threats magnify the devastation of
war."
The Gaza war has been a major talking point at COP28, where
delegations from around the world will try to hammer out a fresh
agreement to tackle the climate crisis.
The conflict flared after Palestinian Hamas militants killed about
1,200 people, mostly civilians, and kidnapped about 240, according to
Israeli authorities, in an unprecedented attack on October 7.
In response, Israel vowed to eliminate Hamas and unleashed an air and
ground military campaign in Gaza that the Hamas government says killed
around 15,000 people, also mostly civilians.
Iran's delegation walked out of the COP28 talks on Friday in protest
at Israel's presence, which delegation chief Ali Akbar Mehrabian said
was "contrary to the goals and guidelines of the conference", according
to the official IRNA news agency.
Israeli President Isaac Herzog is conducting talks on hostage
releases on the sidelines of the conference, while his Palestinian
counterpart Mahmoud Abbas cancelled a planned visit.
Agence France-Presse (AFP) is a French international news agency
headquartered in Paris, France. Founded in 1835 as Havas, it is the
world's oldest news agency.